FAMU CoPPS, IPH Faculty Recognized on Multiple Media Outlets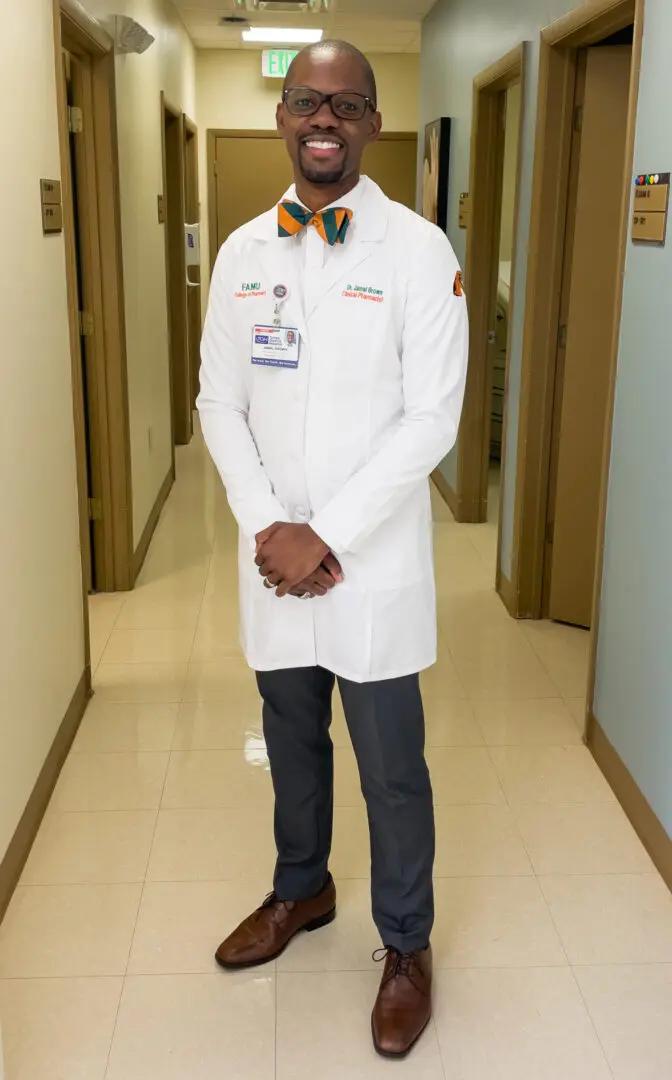 In case you missed it: FAMU CoPPS, IPH alum was featured on multiple media outlets for his creative approach to teaching on the action of GLP-1 agonists. Read more as he shares his amazing moment gone viral.
Greetings Rattler Alumni! My name is Jamal Brown, and I'm an Associate Professor for the College of Pharmacy at our Tampa Campus. I wanted to pass on a few pictures and information about an interview that I did with TGH. While teaching a class at FAMU on diabetes, I wrote a song related to the action of GLP-1 agonists. One of the students recorded the session, which ended up having more than 250,000 views online.
I was subsequently interviewed by the local news station (WCTV) and newspaper (Tallahassee Democrat). Afterwards, I got an opportunity to be interviewed by Inside Edition (CBS) and Good Morning America and the story has also appeared on Yahoo.    
The local news station here (ABC action News) picked up the story and came to interview me at the Tampa General Medical Group Carrollwood clinic. For the interview, they also got an opportunity to engage with one of the patients as well.     
If you haven't seen any of the footage and would like to review, I've put the links below to the content described above.
Good Morning America Interview: https://www.youtube.com/watch?v=7nVZXg70MCU
ABC Action News Tampa Interview: https://www.youtube.com/watch?v=rmODFYalAHM
WCTV Tallahassee Interview: https://www.youtube.com/watch?v=O6IX2mwxrsc