Congratulations to Dr. Ephraim Riggins (PharmD)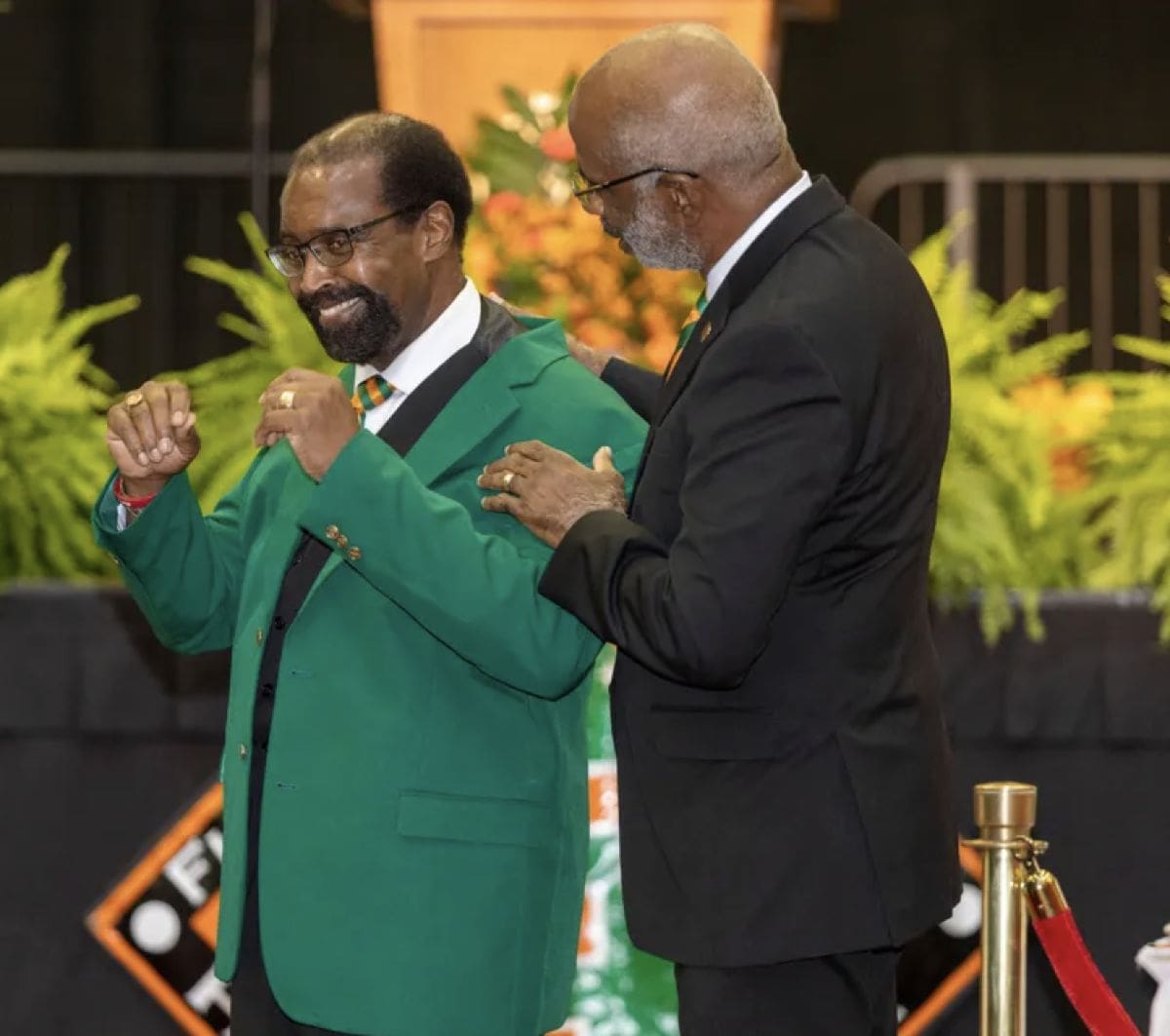 Greetings Alumni and Friends
Congratulations to Dr. Ephraim Riggins (PharmD), who was inducted into the FAMU Sports Hall of Fame for Baseball on September 10, 2021.
Dr. Riggins obtained his BS and PharmD degree from the FAMU College of Pharmacy and Pharmaceutical Sciences, Institute of Public Health.
Dr. Ephraim Riggins, Baseball (1971-75) – An honors graduate of the FAMU School of Pharmacy, Riggins was stellar pitching performer for the Rattlers, turning in a nifty 21-6 record on the mound, with 10 saves in relief, finishing with a 2.30 earned run average lifetime. Voted the team's Top Freshman in 1972 and a two-time Most Outstanding Pitcher in the FAMU Spring Carnival (1974, 1975). Riggins is also an active Alumni Association member and is President of the Rattler Baseball Alumni Association.