NDPAC is hosting a Scholarship Giveaway to benefit College of Pharmacy students.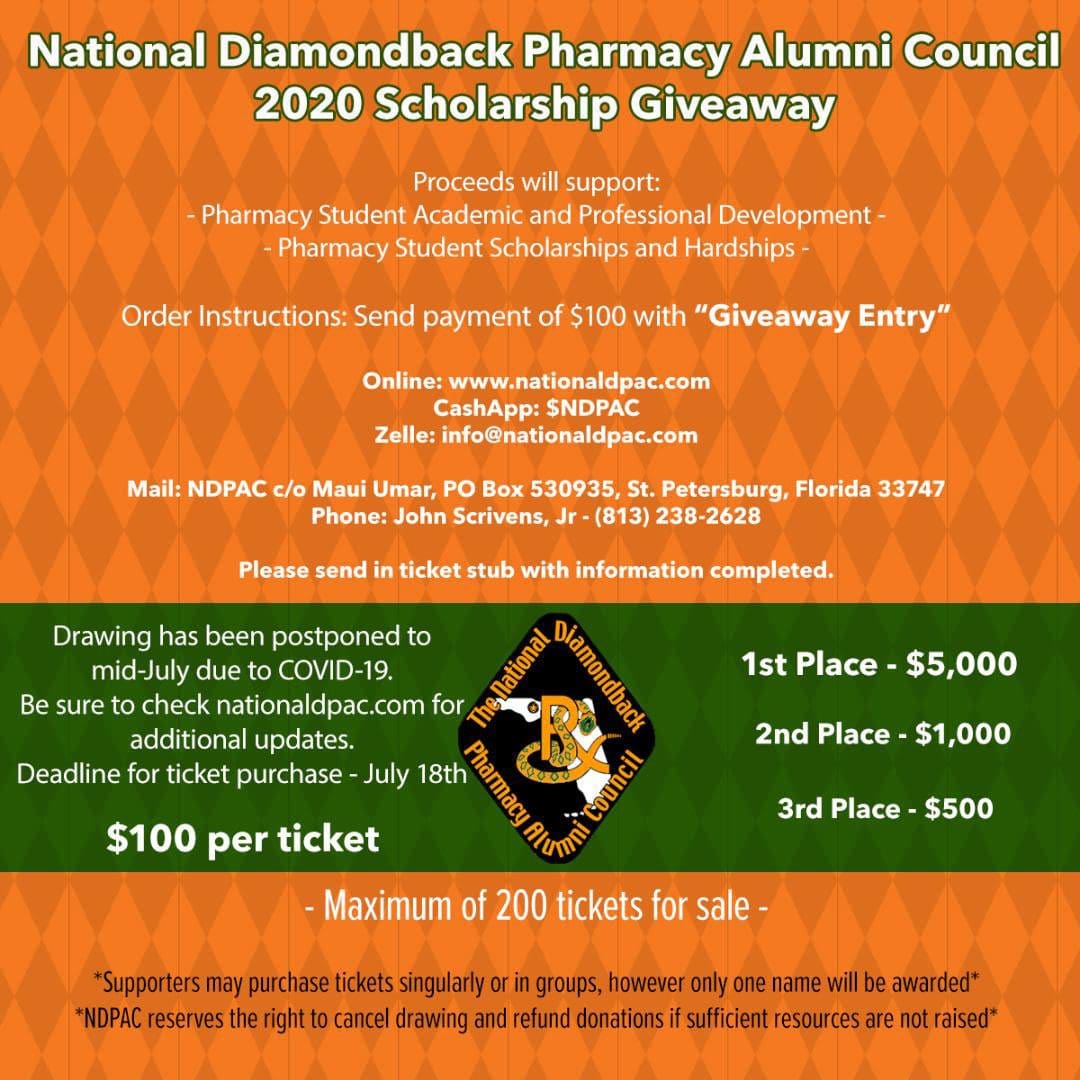 2020 NDPAC SCHOLARSHIP GIVEAWAY
The proceeds will support pharmacy students academic and professional development scholarships as well as hardship scholarships. To enter please click the button below to purchase a $100 ticket and be sure to note "Giveaway Entry" and your full name in the comment section.
After purchasing a ticket please reach out to our Fundraiser Chair, Dr. John Scrivens, Jr at 813-238-2628 to have your ticket stub mailed to you to complete your entry.
The drawing has been postponed from June to mid-July due to COVID-19 causing the cancellation of our 50th Anniversary Convention.
The deadline to purchase tickets is July 18th. Only 200 tickets will be sold with 1st, 2nd, and 3rd place prizes of $5,000, $1,000, and $500 respectively.
Alternatively, see flyer for payment via Zelle or CashApp.